Fun in the sun with Shaun of Channel 4, Sun Sea and Selling Houses
It is fair to say that the real estate world can be somewhat of a rollercoaster ride.
Certainly, for The Garner family, we thrive on a challenge and love to get the old adrenaline pumping. Between all of us, Shaun especially will seek any new challenge and loves a little adventure. On a rare day off work, he decided to check out a challenging new roller coaster ride in Madrid. Shaun loves theme parks, so it was a great excuse to visit. It was also a perfect way to gather tourist information to share with our clients. Whilst having a little fun along the way.
Now being honest, I like to keep my feet firmly on the ground, and you would not get me on a rollercoaster, no way Jose. So I am so grateful that Shaun supplied this information for me to use on our social media platforms and to give to our clients. Also for anyone just visiting the area and would like to know what it has to offer.
The Warner Park in Madrid https://www.parquewarner.com/?utm_id=GMBtraffic&utm_medium=OrganicGMB&utm_source=google is an exciting adventure park facilitating a memorable experience for the whole family. That, is what the park description says, in my words, it's a great place to scare the heebie-jeebies out of you! 🙂 However, it's also a great place to visit with friends and family, should you live here or whilst you are on holiday.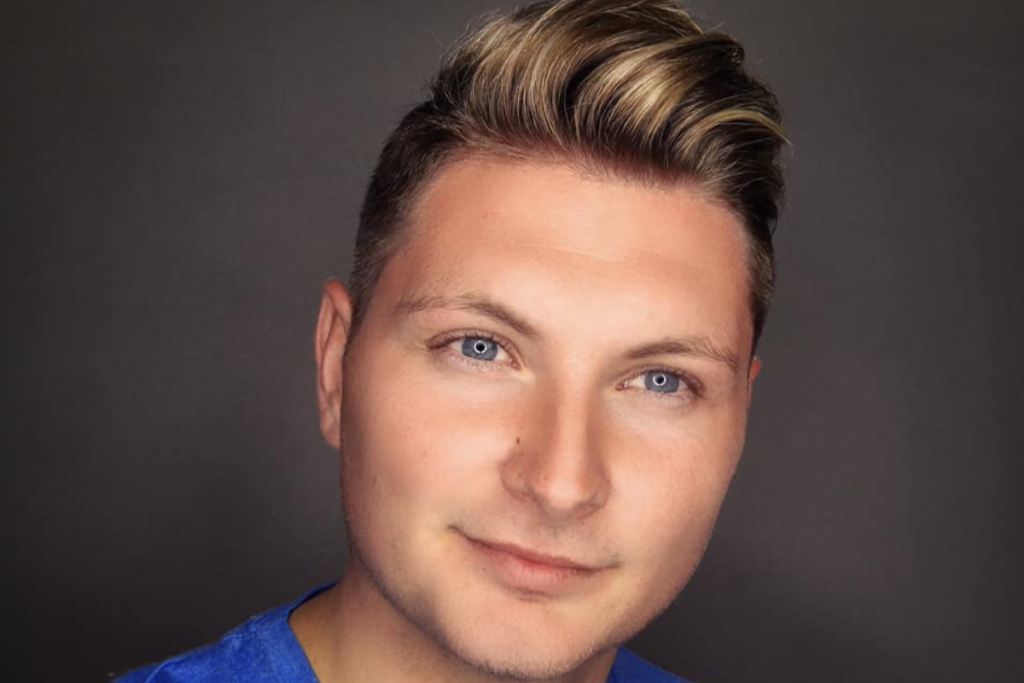 The journey ahead
Warner Park, Madrid (Parque Warner), is located just on the outskirts of Madrid city. It is just under a 5-hour drive from Huercal-Overa, Almeria, where Shaun lives. Leaving on a Friday evening and returned home on the Sunday, Shaun relayed the fact it was a nice, easy direct drive.
Diverting slightly, When our family lived in the UK, we were lucky to have a park home at Brean Sands, Weston Super Mare. On a Friday evening, we would head off for a long weekend away. Frustratingly, sometimes what should have been a 2hr journey took 5 or 6 hours literally, because of the volume of traffic.
Here in Spain, we very rarely have this issue, unless you are in one of the cities, so don't be worrying about exploring.
If you do not want to drive there then there are options here that may help https://www.parquewarner.com/informacion-relevante/antes-de-tu-visita/como-llegar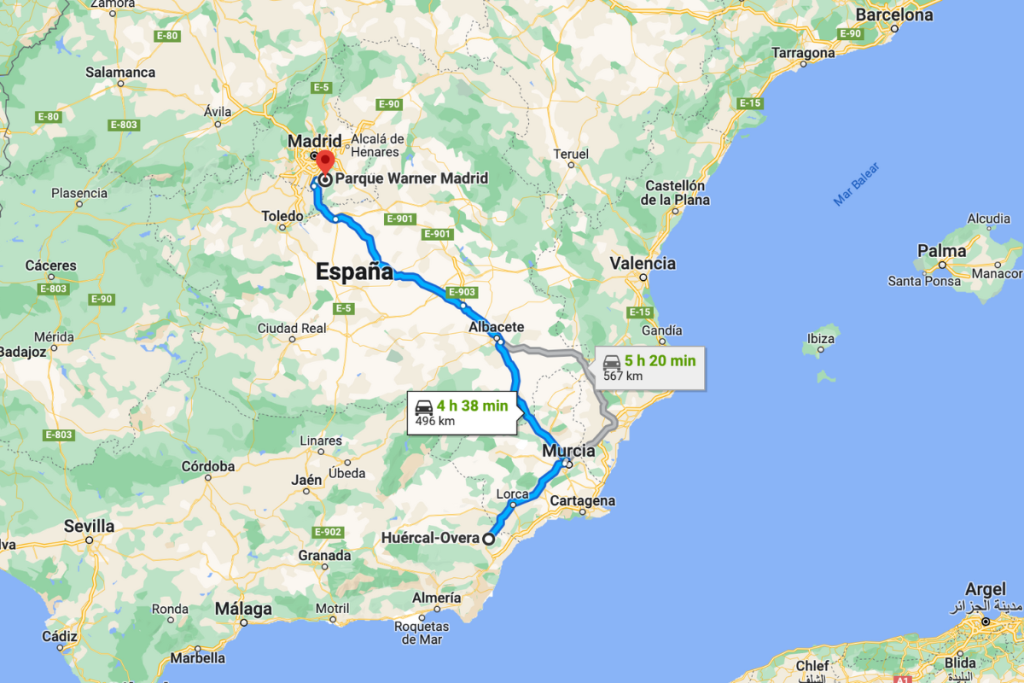 Pre-book your tickets online
Shaun said, Pre-booking tickets online was a huge advantage, and it allowed him to avoid the long queues at the main gates. The park opens its gates at 12pm and closed at 12 midnight (rides closing at 10-10:30pm)
The theme park has just launched a one of a kind ride for Europe called Batman Gotham City Escape. Me personally, it would be my worst nightmare, but Shaun "said it did not disappoint and was fantastic!" This multi launch rollercoaster has a top speed of 104 KM, a 45m vertical drop and 4 inversions. What that means I have no idea, but he said "it really is a multisensory experience" With a Batman theme, the ride houses Wayne Mansion. Once inside, you are immersed in an action story between Batman and The Joker. The only way for anyone to escape the city is through this multi-launch rollercoaster.
To check out this ride, just click this link https://www.parquewarner.com/experiencias/atracciones/Batman-Gotham-City-Escape
To check out the other experiences, Just click this link https://www.parquewarner.com/descubre-el-parque/planea-tu-visita/experiencias
If you like theme attractions, this maybe for you https://www.parquewarner.com/descubre-el-parque/planea-tu-visita/areas-tematicas
Please note; That is not Shaun in the batman car 😂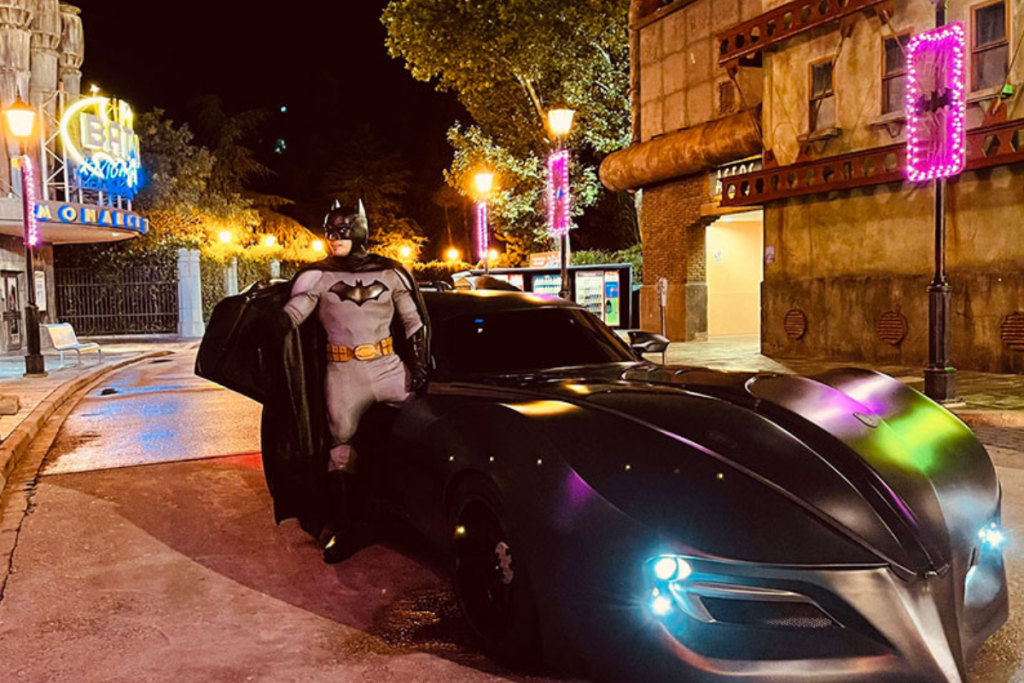 SHAUN RECOMMENDS –
For the water rides, a change of clothes or raincoat is recommended as you get VERY wet.
The food is pretty basic with hot dogs or burgers. Shaun's favourite restaurant was La Cantina de los Forajidos in the Old West area of the park, but they also have a Fosters Hollywood and Starbucks.
Fast Pass, you can purchase on the app individual passes or a pack, which allows you to skip the long lines
Fun in the sun
I hope this information helps, should you be up for a fun day in the sun. Should you live here or just visiting on holiday, Shaun highly recommends Warner Park, Madrid, for a great day out.
Shaun plans on another visit soon, so you may see him there. For me, if I go with him, I will be sitting with a nice cold drink, watching from a great distance 😉
Other Garner adventures coming soon, so watch this space. Sharon and Shaun 🙂