Fighting to find the right balance
Hi this is Sharon. This is going to be long one but I hope you enjoy the journey.
Since leaving school 44 years ago, or "way back in the olden days, as my grandchildren like to now call it. Work-life balance for me personally has not always come easy. In fact, over the years, my working life has impacted on my well-being significantly. I have always had drive, ambition and the need to do the best I can, no matter what job I was doing.
Leaving school, I initially completed several work experience placements, to gain experience. After Steve and I got married, I found what I really wanted to do. It was at a time, when Steve and I were building a life together. We set goals, made plans, and we both had to work hard to be able to do that. So I trained as a Psychiatric Nurse.
When you enjoy what you do
I absolutely loved every second of every day working there. Eventually being able to be part of an exciting team working on a pioneering ward and come rain or shine, it was my happy place. Actually, I tell a little story to this day, and it's the honest truth. One of the people I cared for was a lovely man called Chez. It is sad to think he is no longer with us, he would have been in his 70s then, but he used to light the room with his smile. He had been there for many years and being honest, he was very much institutionalised, which is something this ward was trying to address.
However, he did have a visitor who came each week who brought him his little luxuries, one of his favourites, being bags of sweets. I remember him so well, he used to fold his arms, shuffle along and loved it when you came face to face with him. It was like a battle of who was going to move over, you or him. He always won, of course, but not till he cheekily insisted on getting a little peck on the tip of his nose.
Anyway, he kept giving his sweets to me, to share with the rest of the nurses at handover. So I spoke to his relative and said, "Look, Chez is giving his sweets away. Maybe it would be best if she got him something different". She looked really confused and said "I am so surprised as chocolate Brazil nuts have always been his favourite".
You know that feeling?
You know that feeling when you get a hot sweat coming on, I said with fear in my voice, "did you say chocolate Brazil's?" Yup, reality hit, for weeks we had been eating Brazil nuts, but not with chocolate on them. Chez was sucking that off and giving us the remainder as he could no longer chew them. Lesson learned.
I have so many stories I could share with you about my time there and characters I met. Every day was a challenge, every day I achieved a goal set, and every day I smiled. I always say that job, set me on a path, I never knew where to, but I knew it had to be something that made me smile.
A new chapter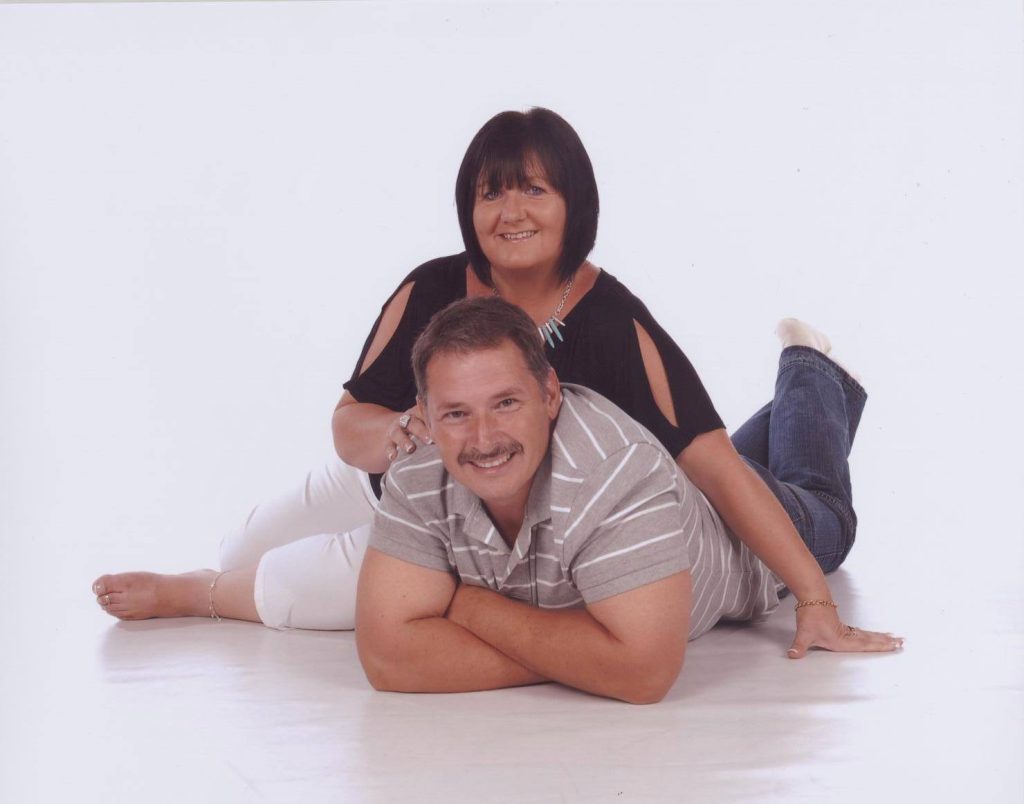 As much as I loved my job, a family was always on the cards, and eventually Emma and Shaun arrived 3 years apart, and our family unit was complete. My focus was on helping to provide a safe, loving home for them, and Steve and I worked hard to do that. Prior to moving to Spain, which I have covered in another Blog. I had several opportunities in a management role and always worked around the family, until eventually I was running my own business.
Lifestyle balance in the UK
Hard! to say the least, in the UK, is how I would describe my lifestyle balance when we lived there. We both lived to work before we had the children. Then, when they arrived, we worked to live to build a life for us all. What ever we both did, we did for our family. Most days, Steve would walk through the door, as I would be walking out to do one of my several jobs at that time.
I am aware many families had to do this, personally we had no option other than work. We had a beautiful home which we had built and had a mortgage to pay, which in the early years soared to 17% interest rate, yes 17%. So there were not a lot of pennies left in the bank for a lavish lifestyle.
We continued to work hard and eventually were able to get away weekends, and we became, wait for it! Caravan owners 🙂 OhhhYes, we were those people holding up the traffic on a Friday night, but we loved it. Quality time for the family and it sort of balanced out our work life, for a few days at least.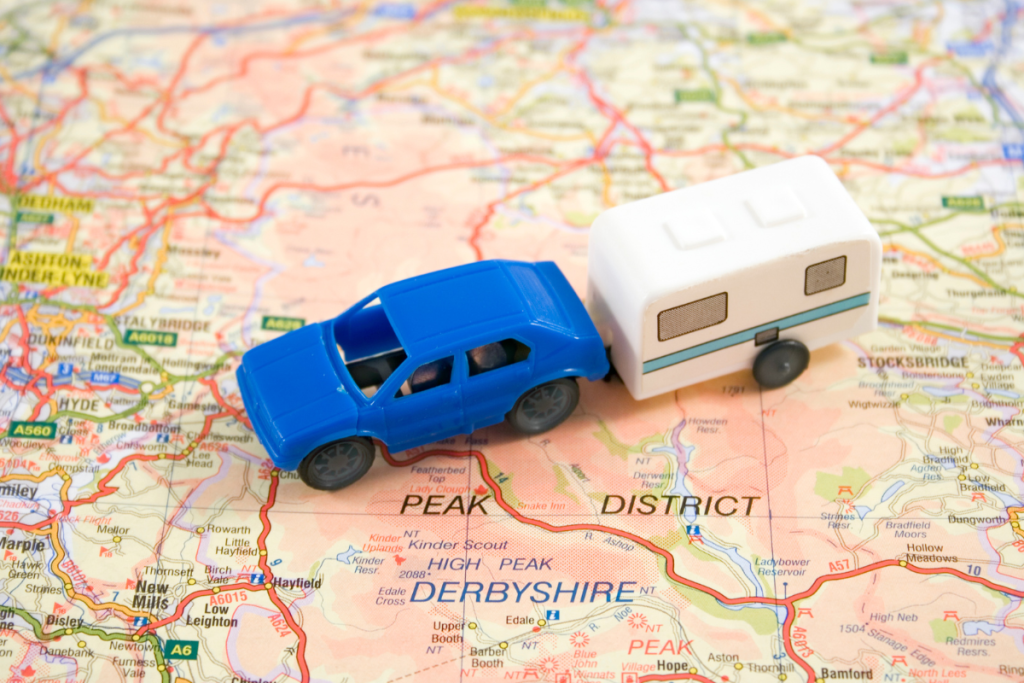 What did the big move to Spain bring?
RELIEF! From a lot of things, EVENTUALLY!.
We initially came to Spain to semi-retire, yeah right! Again, as high-lighted in one of my other blogs. https://blog.spanishpropertychoice.com/2023/09/18/garner-ing-the-dream-sun-sea-and-selling-houses-with-spanish-property-choice/
That did not actually pan out as I thought, but it was for the better 🙂
Not all Sunshine and Sangria
Now at this point, I really have to point out, our lifestyle is not all sunshine and sangria, I can assure you. I have dealt with a lot of issues that many of you, I'm sure, have also had to deal with. As I was getting older, there were health issues popping up which affected our lifestyle, work and family life.
MENOPAUSE, the route of all evil, arrived early in The Garner household. Try working and going through the hot sweats in 35 degrees for one. It was not only me who suffered, Steve took the brunt, bed clothes on, bed clothes off, even chasing him around the garden with a broom, to baking him a cake (Not sure which was the worst to be fair lol). Also, the staff in the offices. Air-con on, air-con off, fan on-fan off. Mood swing! Ready to crush a grape, mood swing! Sharing them out with who ever walked through the door, and so on.
NO SLEEP! Having only 2 hours sleep a night, the balance of work and home life was absolutely not balanced. I worked for many years over 20 hours a day, 7 days a week. I must admit, not sleeping, I found a huge advantage especially when filming. I used the evenings and nights to complete my daytime workload. It is not unusual to this day, for clients to receive my emails at 3am. However, it worked for me and still does, but it is not as bad as it used to be.
EMPTY NEST SYNDROME, Not a nice experience to be fair. Whilst building our business, Spanish Property Choice, Emma and Shaun were also making a life here in Spain for themselves. When they both found partners and left the nest. I wondered, well what now?
There seemed to be no lifestyle balance!
Of course there was, I just had to find it. I have always worked really hard, and I think doing that, being a mum and a wife, I forget who I was, because they come first. They still do, but now I have found my time 🙂
18 years down the line, I found my true balance
I finally found the perfect balance, and do you want to know what secured it for me? COVID!
El Diablo´s work, made me STOP! THINK! ACCESS! TAKE NOTE! ACT! We all went through a time that none of us, I am sure, would have thought we would have ever had to deal with. For me personally, being made to stay at home made me focus again.
Working from home, we were able to use our day differently, work time with some downtime. This was something I just never did. This time made me realise that I am not superwoman, as much as I thought I was. But, I can still do a great job, be there for everyone but also give myself some time.
So the animals came in one by one!
The horrific time the world was having was unthinkable, and along with that came not only the fear of the illness, but also the hardship it was causing. I was lucky enough to have outside space and not be trapped in my home. It broke my heart to see what was happening to people, their families and in many cases their animals.
I could not help with what was going on in the world as we were all locked down, but I could help with the animals that were being affected also. I have now rescued over 100 animals and birds, and they have become a huge part of my life.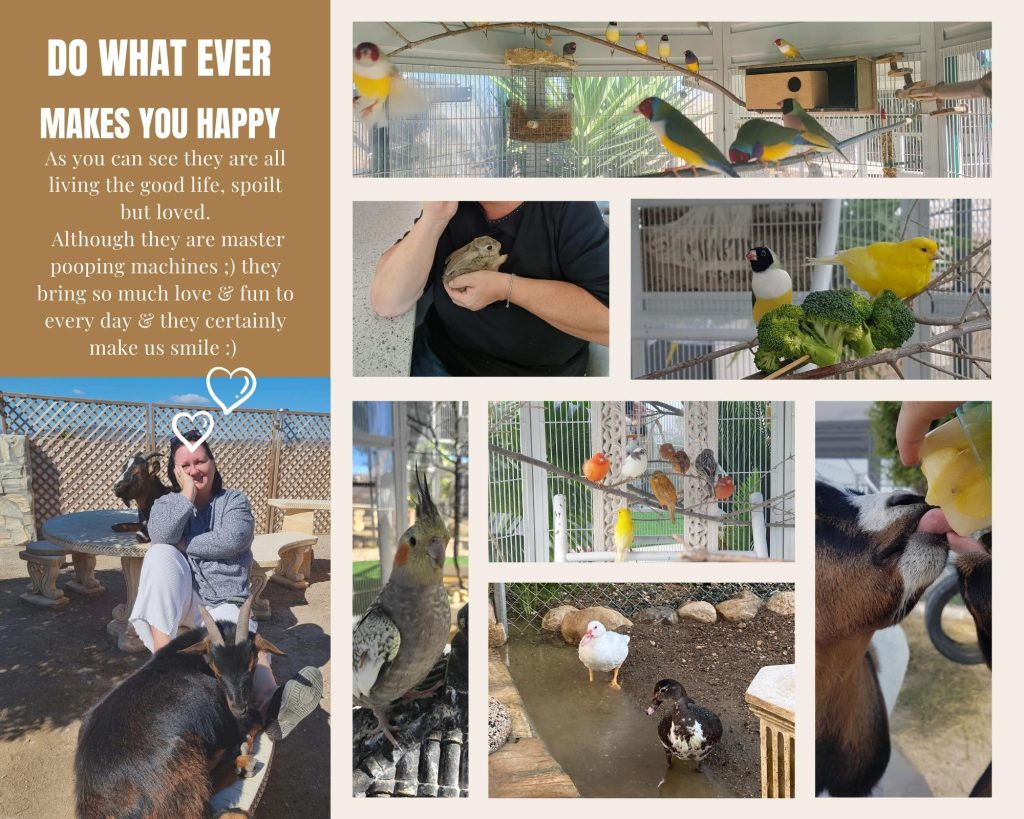 For anyone who watches me on Channel 4, Sun, Sea and Selling Houses, will know I am a true animal lover. I had already rescued 2 dogs who featured on series 1 and 2. I then rescued 2 dogs which were featured on further series. Doc and Rico (Below) are Spanish Mastins and my gentle giants. We subsequently lost our other 2 boys not long after, due to old age.
Doc and Rico, Spanish Mastins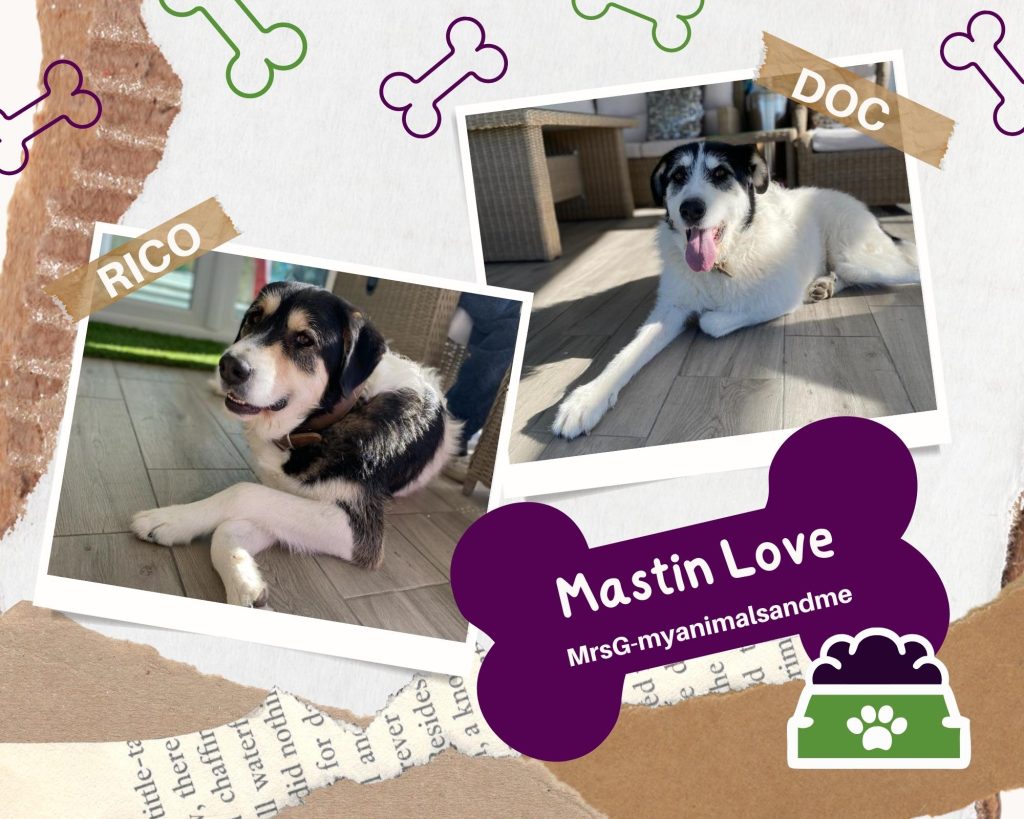 Peanut and Snowy Pygmy Goats
Peanut and Snowy came to me on New Year's Eve 2020. Full of mischief and fun. Let me just say they make me smile.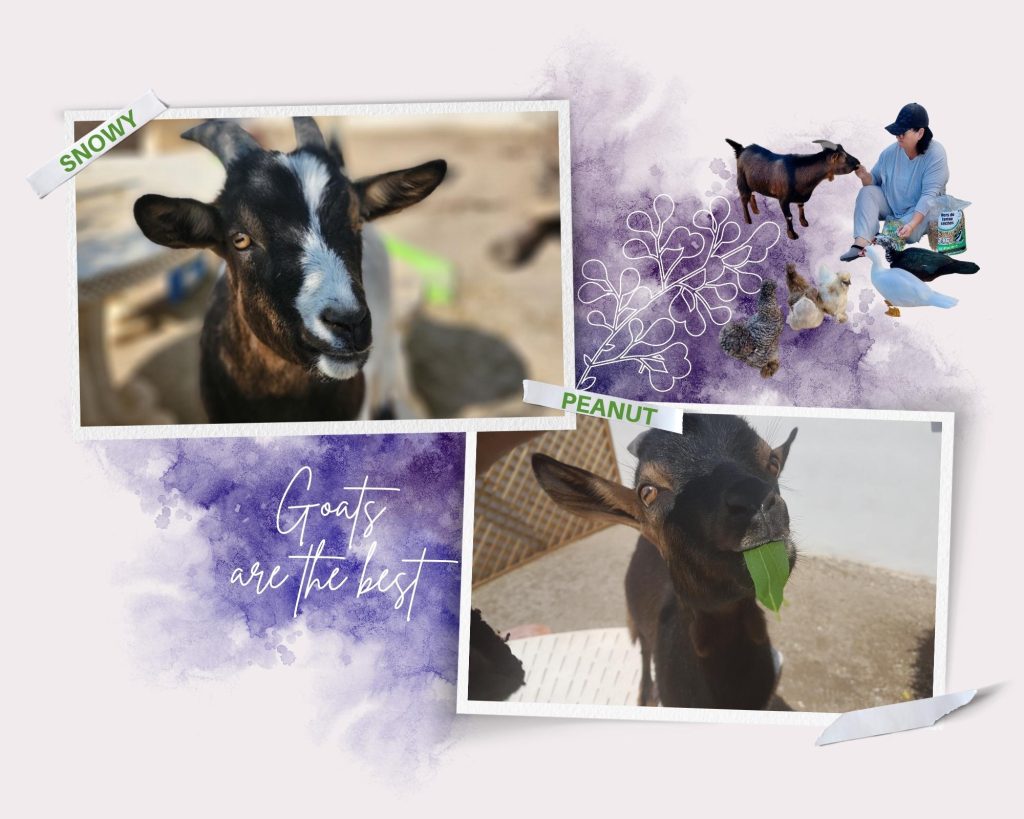 Never be afraid of doing what is right, especially if the well-being of a person or an animal is at stake.

Martin Luther King Jr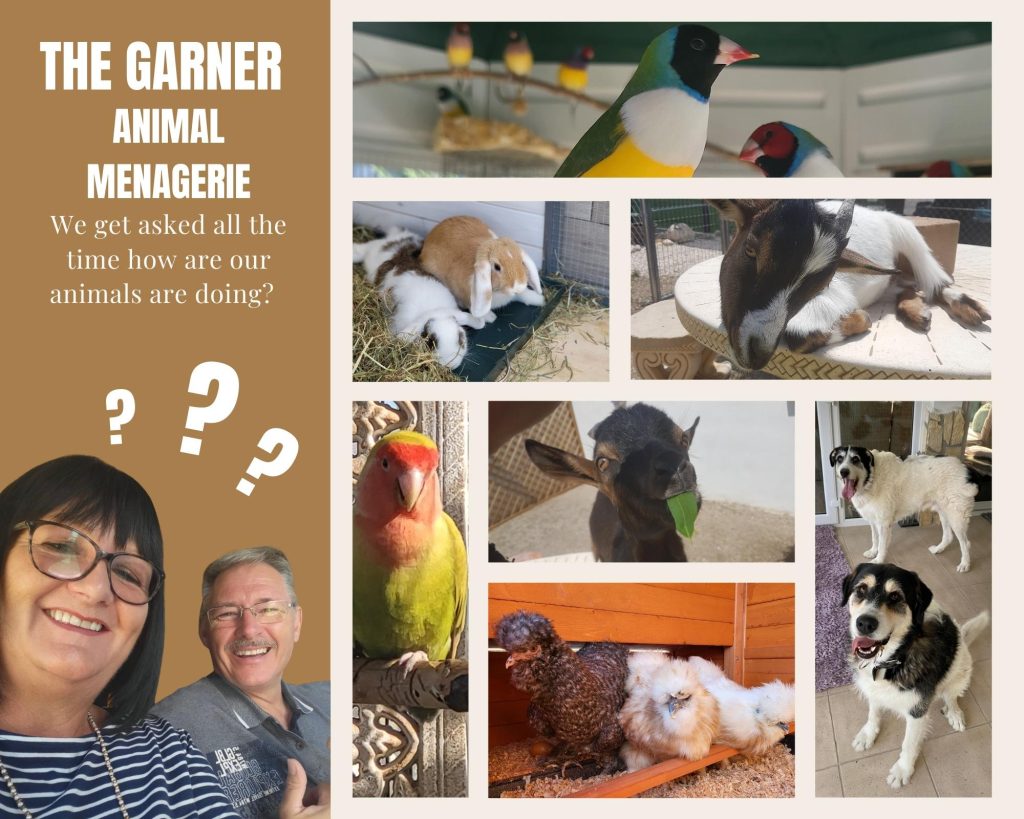 My animals make me happy and give me peace!
Of course, our world gradually started to get back to some normality. However, with that normality, there were unfortunately animals caught up in the midst of it all. Local vets, who had visited my home previously, started to contact me, to see if I could help. Hence, the menagerie grew. I felt a sense of purpose, they made me focus.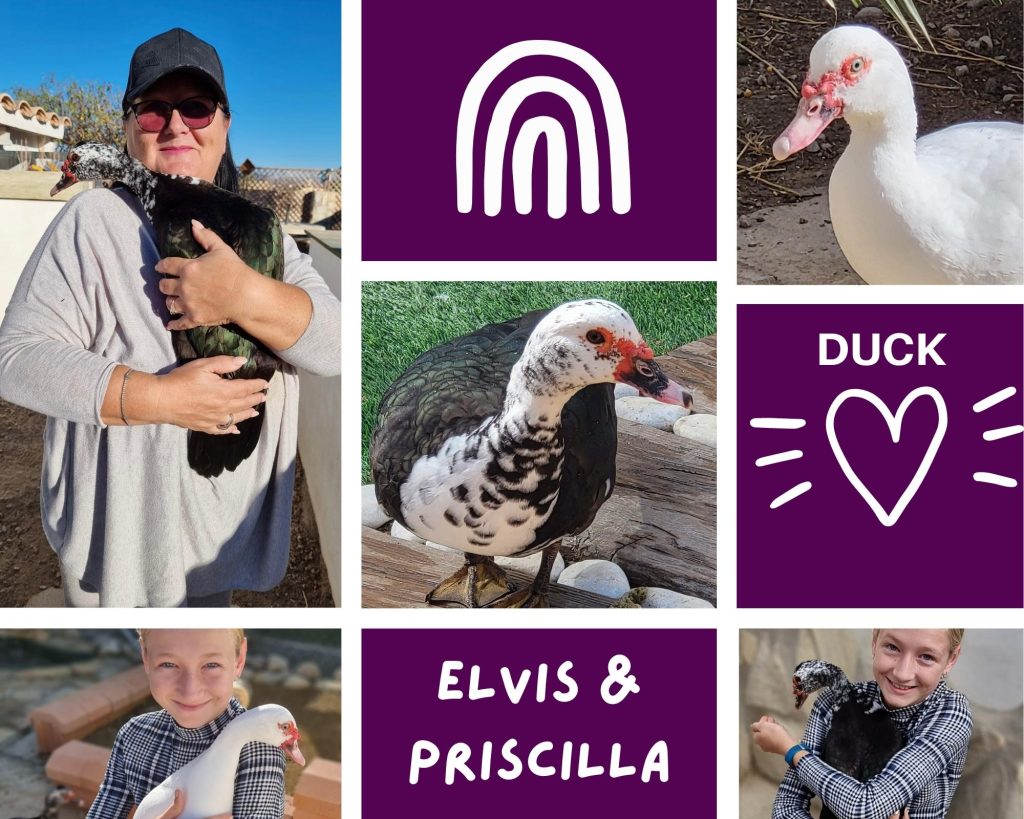 They put a smile on the faces of my grandchildren
My granddaughter has also developed a love of the animals, and we spend quality time together, looking after them and just giving them cuddles. This means a lot to me, as quality time, is what all of us seek and affords the balance we are all looking for.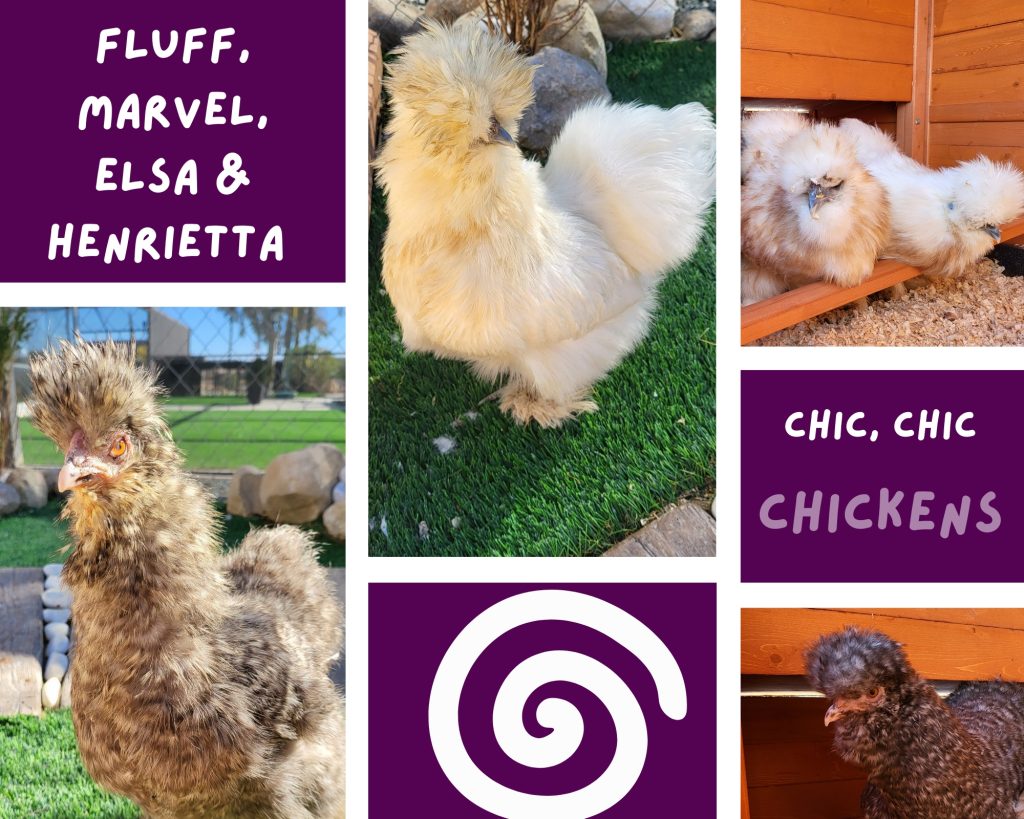 MrsG-Myanimalsandme
Many of our followers began to share their experiences with me and how they have also turned to animals to balance their life. Please feel free to follow me and share your animals with me on https://www.instagram.com/sharon.garner.c4/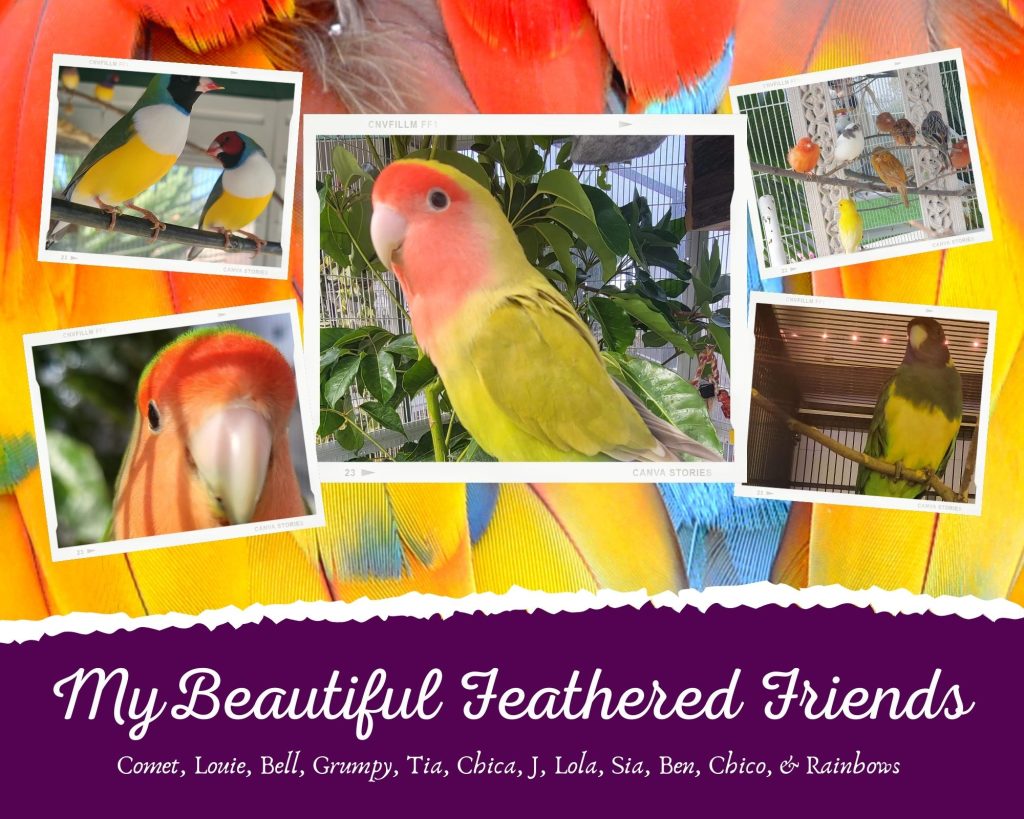 BEWARE!
Although my animals are my balance between work and home time, I have to point out all my animals, apart from a few birds that were given to me as gifts, they are RESCUE ANIMALS! They need time, effort and money to offer them a quality of life.
I am now a proud PATRON OF AA DOG RESCUE SPAIN AND UK. I see this charities, ever ending flow of animals that now need to be re-homed. If you would like to support me in this cause, there are ways that you can without any cost to you.
HOW CAN YOU HELP?
Simply Click this link https://www.easyfundraising.org.uk/causes/aadog/ and you can be raising funds to help just by doing your normal, daily shoppng online 🙂
It is just funny how one thing, leads to another and we should take all opportunities that are given to us. We never know where those opportunities will lead and how they will change your life.
What I do know is if you do not take that first step, YOU WILL NEVER KNOW.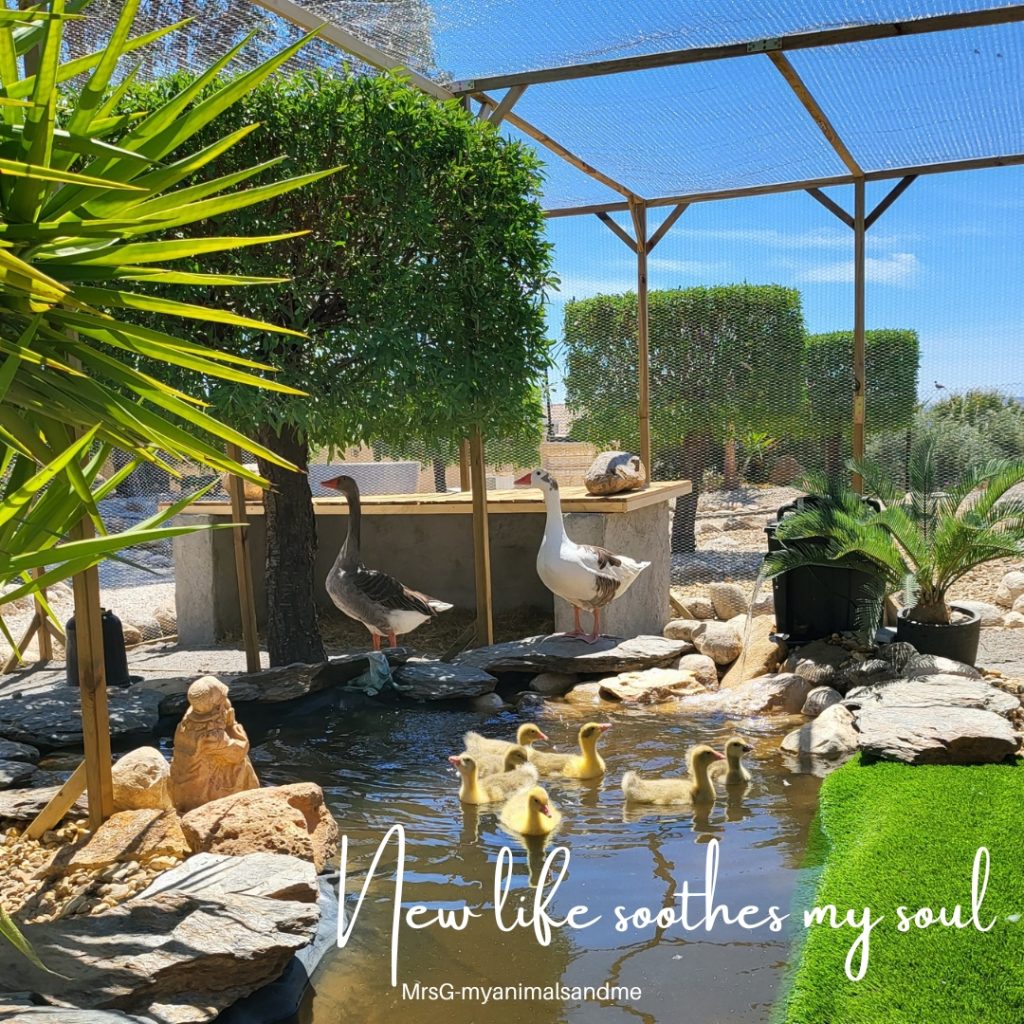 Wilma and Fred
This is Wilma and Fred, plus their 7 babies, born on Easter Sunday 2023.
FINALLY I HAVE THE BALANCE I WAS LOOKING FOR WHEN I MOVED TO SPAIN.
Running Spanish Property Choice and being part of a great team is something I am so proud of. To also be part of a fabulous TV series for the past 7 years is a blessing I never expected. To top it off, I have wonderful followers who support our business and a family of friends surrounding us.
So for me, I have an amazing work life balance, my business, my friends, my followers, my family and my animals. I could not wish for more. 🙂 Well I suppose I could wish to be a size 10 but that would be pushing it, lol.
I hope you have enjoyed this little trip with me and you have a little more insight into who I am and how I got here. I hope my story inspires you and helps you should you being going through your journey. You are not alone and each day offers opportunities, we just have to have the faith to take them, because they can lead you to a true balance.
Please feel free to share your story. I hope you find balance in your life 🙂
Take care Sharon x