Making the most of both Indoor and Outdoor living
Hi Sharon here, Today I would like to share with you not only this fabulous property (See more by clicking the video below and take The Garner Video Tour). I would also like to share my own experience on how living in the sun impacts on your daily life and living lifestyle. There is no question that sunshine is essential to human heath and their well-being. Sunshine generates vitamin D, which has a lot of health benefits. It also increases your Serotonin levels, which promote positive mental health.
I hear all the time from our purchasers, how much better people feel now they live in the sun. Even myself, when I moved to Spain, I was recovering from a back injury which occurred lifting a heavy bed. Superwoman I am not and the pain was awful, so a little tip, don't lift beds on your own!. After just a few months of living here in Spain, however, I was off all the painkillers.
Hot! Definition – When you are not sure if you need sunscreen or a fire extinguisher
I was also a lot more active. Of course, it's easier to be more active because with over 300 days a year of sunshine in Spain, you can get out and about more. This all sounds amazing, which it is, but I have to keep it real. It gets hot! Hot! Hot! Here in Spain and it can drain you when exposed to it for long periods of time. Yes, when you are on holiday for 2 weeks, bring it on, let the sizzle begin.
However, when you live here or work here, over time it is common to seek shade or indirect sunlight more often. I say this from my own experience and also as an estate agent, who's demographic age of purchasers are between 50 and 75 years of age. Budgie smugglers are not cool in the heat of the day, just saying 😉
Fly, fly, go away – Don't come back another day!
Yup, all hot arid countries, have flies. I read local forums, plus I get asked a lot by potential purchasers, about flies, mosquitos, bugs. I also read some of the answers, and if anyone who tells you there aren't any flies etc, are not telling the truth! They share their land with us.
Not always an issue though
Not trying to be negative, just being honest with you and honestly there are ways you can avoid them affecting your life in the sun. Over the last few years, I have noticed that many of our listing now have fly and bug free areas. American enclosures and fly screening is a superb investment and definitely adds value to the property. I have also personally invested in a full American enclosure, which allows Steve and I to sit in comfort. The family can also enjoy the usable space it provides, and the grandchildren can run around in safety.
Below – Enclosed pool area for this property https://www.spanishpropertychoice.com/property/A1349/villa-for-sale-in-albox
Some positive benefits of an enclosed zone
Fly Screen Enclosures offer the best of both worlds, affords more usable spaces.
Keep insects at bay, and you can relax and eat in peace.
Offer protection from the elements, act as a barrier from the wind and also reduces UV rays.
Reduces maintenance requirements, especially with a swimming pool. Reduces debris.
Provide extra space to entertain.
Increase your property's value.
Add visual charm.
The one big thing I like personally about having an American enclosure is that it is a lot cooler in the heat of the season. You can actually feel the difference in temperature when you walk out of the enclosure, and it really is a blessing. My plants and trees I have in my enclosure are doing so much better than in my open garden areas, and it's not so dusty either in there. The enclosures stop a lot of dust from entering the house and also the swimming pool. Making maintenance so much better.
Having young grandchildren, the enclosure, has been a blessing. They have been able to run free without fear of creepy crawlies. When we have visiting friends and family, again, it's a great space to entertain outside.
You have heard the Pros – Now the Cons
Well, I am pleased to say, I personally don't think there are any Cons of having an American enclosure or fly free area on a property. OK you have the initial expense but as an estate agent I know it's an investment and will be a huge selling point. Some may say they are a bit ugly, however the benefits of an extended living space has to be worth the look, surely? I think so, anyway.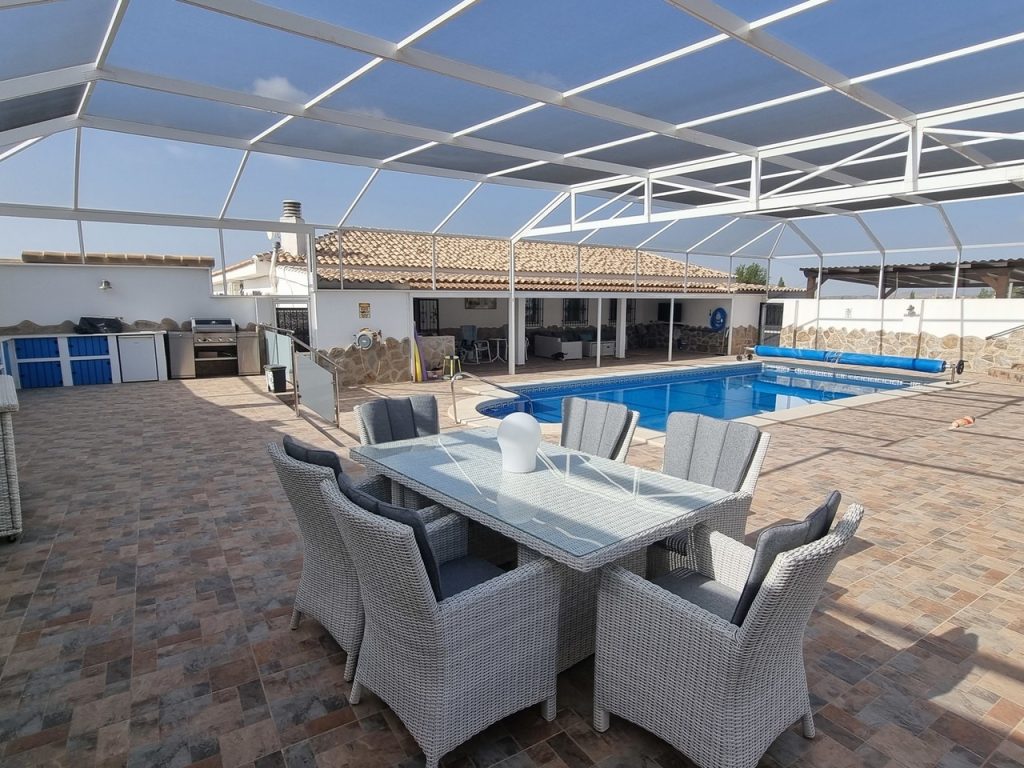 So, I hope I have answered a few questions as to why there are so many houses for sale with American enclosures or fly free zones. I also hope I have put to bed the questions about flies. For most, they are not an issue, for the people who do find them an annoyance, there are options. Should you be looking for a property here in, Almeria, Spain. Look no further than our website. If we do not have what you are looking for, we will find it for you 🙂
Just drop me a line, to [email protected]
Let me know your wish list. Send me your contact details, and a budget to work with. Your wish list may include no flies, no problem. 🙂 In the meantime, just have a look at this stunning, luxury villa, located in Albox for only €375,000. (Open to sensible offers)
Click the link above or the Video to find out more.
We are delighted to be able to offer you an opportunity to purchase this stunning 4 bedroom, 4-bathroom villa situated just a few minutes' drive from the bustling town of Albox, where you will find all the amenities you would ever need.
This beautifully maintained large property of 286m2 is located on a fully fenced plot of land measuring 2,750m2.
It consists of a spacious living-dining room, a modern fully fitted kitchen, 4 bedrooms, 4 bathrooms, a private heated 10 × 5 swimming pool with a fantastic Floridian style enclosure, a Jacuzzi, and a garage with a car port.
Best wishes x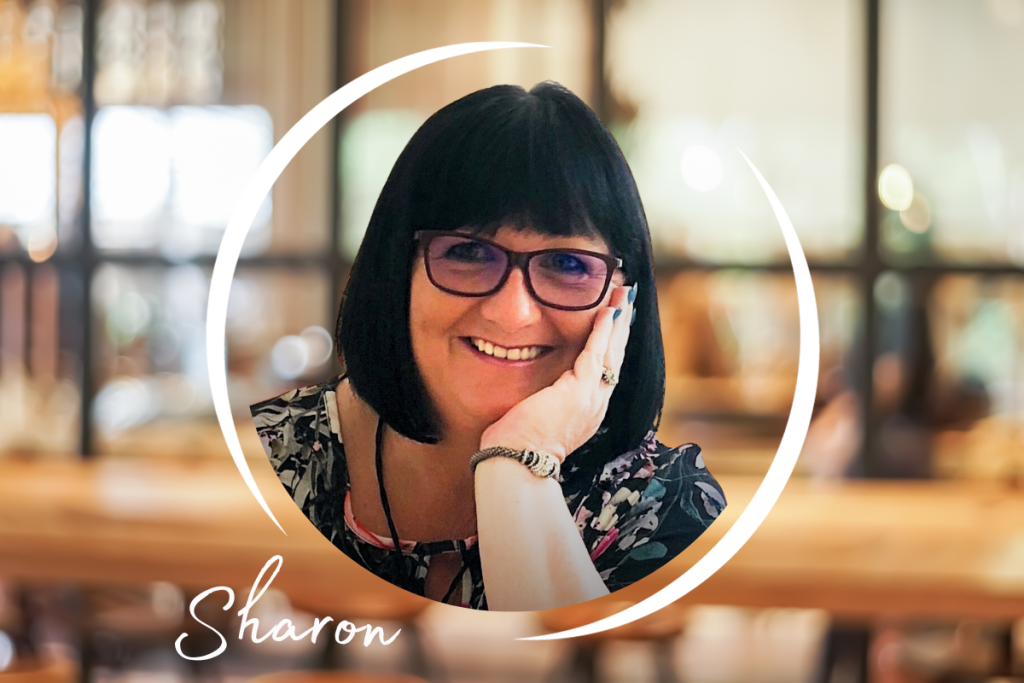 Very interesting we found the flies stopped us sitting out in the evening and eating outside couldn't enjoy the food for swatting flies. The American lanai must be invaluable to enjoying your villa flies free.